Feature Article
2 PAC Groups Starting Up!

We are thrilled to announce two PAC Groups in the community!
Parents of adult children over 18 was created by Lynn and Gary Harbison. PAC support groups minister exclusively to parents with children over the age of 18. PAC is built upon the foundation of God's Word and His faithfulness in answering prayer. This group of parents understands that their adult childrern face many difficult issues and unique situations. They come together in agreement believing that God is moving and will continue to move in the lives of their adult children! Members meet to provide support for each other as well.
WPSW has found PAC groups are a very
safe place for parents of the sexually broken.
PAC of Cabot U M Church in Cabot, PA, meets twice a month and is currently underway at the Harbison home from 6:30pm–8:30pm on the first and third Tuesday of each month. A typical gathering includes a brief social time, discussion, sharing about adult children, scripture and prayer. Any parent with a child over 18 years of age is invited to attend. They are using "How To Really Love Your Adult Child" as a study guide. For directions contact Lynn Harbison at 724-316-1020 or email rlynnh@zoomintrnet.net.
PAC at North Way Christian Community (Wexford Campus) is part of their CARE Ministry that meets weekly on Monday 7pm. They are using a similar format including "How To Really Love Your Adult Child." For more information contact Tracey Manella, North Way Christian Community at 724.935.6800.
Out on Abortion, Homosexuality
Says 'God Hates Cowards'
Michael Gryboski, Christian Post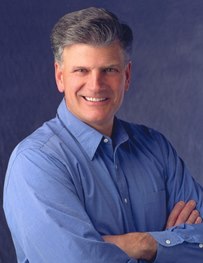 WASHINGTON – The Rev. Franklin Graham told a large gathering of pastors... to address controversial issues from the pulpit, declaring that "God hates cowards.

Graham, president and CEO of Samaritan's Purse and the Billy Graham Evangelistic Association, based his remarks on Revelation 21:8, wherein God lists eight groups of people who will be "in the lake that burns with fire and brimstone, which is the second death."...

"The definition of a coward: a coward will not confront an issue that needs to be confronted due to fear. That is a coward," said Graham.
To see the article in it's entirety go to www.missionamerica.com
News
This section is empty.
Click "Add article" to add a new article.
---